Improve your personal well-being by embracing your authentic self
Allow me to introduce myself – My name is Kay Klein and I am one of the Co-Founders of InvigR8 Limited. InvigR8 is a boutique micro spa, in Ipswich. InvigR8 proves that small really is beautiful, offering a quaint personal spa service; an oasis of calm to escape from the stresses and strains of everyday life whilst enhancing the well-being of your mind, body & soul.
Body Image Movement
Monday, 13th February 2017, was a very auspicious day for me. As I checked my emails from the luxury of my warm & cosy bed , an email from someone called Michaela flashed up, now I don't know any Michaela so my interest was piqued, I clicked on it & WAHOO I read with glee that my application to become an EMBRACE Ambassador had been accepted – I was IN, happy dayz. Now I have no doubt for most of you that will mean absolutely nothing, briefly EMBRACE is a movement started in Australia by Taryn Brumfitt who in 2013 posted a before & after picture of herself on social media, it wasn't your traditional before & after pics & boy oh boy it caused a right ole stir across worldwide media, leading to her Body Image Movement gaining notoriety in her native Australia and through out the World. Following 'those' pictures Taryn went on to produce a film called EMBRACE and as the saying goes the rest is history! If you are interested in the full story follow this link but be sure you come back to read the rest of my blog!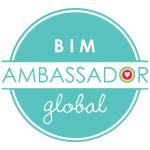 Why is being part of the EMBRACE movement so important to me?
Like Taryn B my whole ethos is to support others to be the very best version of themselves, not some hyped up unrealistic character who we think we should be. It is ALL about being your authentic self and what I bring to EMBRACE is a person who has finally got her 'stuff' together, I've got to know, understand and love myself. It has been a very interesting journey indeed, there have inevitably been highs and 'not' so highs BUT I am proud to say that finally at 54-years of age I am more often than not behaving as my authentic-self, naturally every so often I fall foul of the should's/should not's that modern life throws up to each and every one of us – why not join me on my 'travels' as I continuing along the journey of being a self-loather to a self-lover which believe you me is very much a WIP (work in progress).